A little Girl's heart :/
Monday, 20 February 2012
12:15:00 ♥





Em , hai

Assalamualaikum

:)
Ohh . 2kali aku buad entry hari ni ah ?
Sje je . Takde keje cr keje .
Guess what ? Aku tengah makan roti coklat ni .
Nakk luah perasaan siked kt sini bole ? xD
Girl heart , girl feeling . :/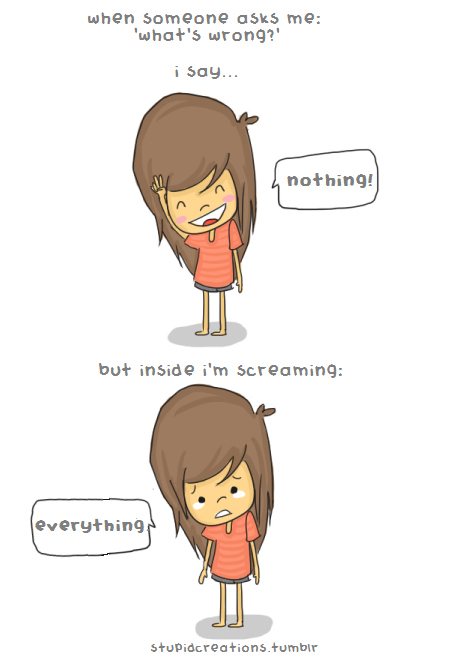 I got some problem lately. .
Its not nice to told the public what i've gone through.
I just describe it through the tumblr pictures and quotes :)
p/s:: Dont get it wrong , I bukan putus cinta or heart broken or whatsoever..
Okayy ?
I'm just explain what my heart felt right now .
and
Please , dont judge me if my English was BROKEN .
This is my Site , my Rules and my LIFE .
HOHOHO~
LOL :3
Lots of love,
Greetings ! ;
Assalamualaikum makhluk Allah semua ! x'D kupu-kupu sedang skodeng blog saia♥(s). I'm Madeeha Nardin , twenty years old on Novermber2013 . Asal Kelantan , stay Kuantan :)
Do whatever you want here , but please MIND YOUR WORDS oukay :)
Thanks for landing here . Love you more ♥






Cit Chat ! Don't Forget To Leave Your Footstep Here Oukay Dear ! :)





♦ URL blog wajib ade not email ♦






Edited By ;
All rights reserved ® Madeeha Nardin 2014.